Cooling data center IT equipment using air has been the industry standard for as long as there's been a data center industry. However, advances in computing technology have pushed the limits of what air-cooled systems are able to efficiently keep cool, as the amount of power needed to operate those systems increases.
This has led some to speculate that air-cooled systems are edging closer to a tipping point, and it appears they may soon pass the torch to those that cool IT equipment using water.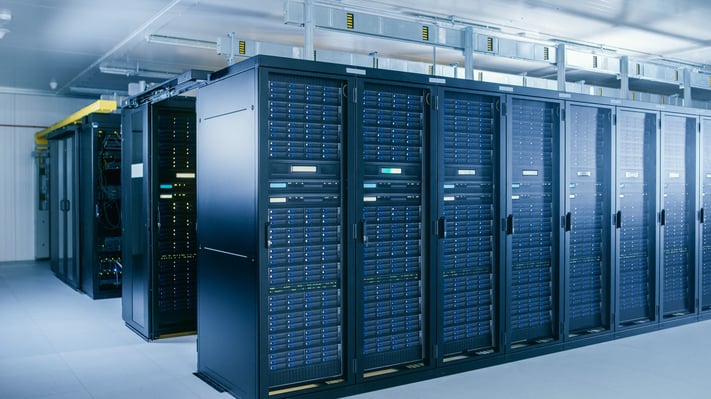 Water cooling is nothing new in the world of electronics cooling, but as widespread and mainstream adoption of the technology increases, we thought we'd explain some important considerations of these systems, specifically the ideal chemistry of the working fluid and some recommended approaches to filtration.
Water quality
Accounting for and achieving proper water quality is absolutely critical for water-cooled server applications. Leaks simply cannot happen and contaminants in the water stream are liable to create them if left unremedied.
There are two water loops to consider: the facility water system (FWS) and the technology cooling system (TCS). While each have different standards, both are vital.
The main difference between the two is that the TCS's function pertains only to the cooling of the computer equipment, whereas the FWS carries water to all areas of the sites, including non-computer-related cooling functions like A/C for restrooms and offices, for example.
FWS water quality
When it comes to FWS filtration, a 35 to 40-mesh strainer - or 400 to 500 microns - is usually a good place to start. But this is a general best practice and filtration needs will vary case by case. However, the goal is the same: capture particulates that would result in fouling of downstream equipment such as heat exchangers.[1]
For more information on general water quality - aside from sewage drainage systems - refer to ASHRAE technical committee 3.6.
TCS water quality
The makeup of water used for cooling IT equipment in data centers must be carefully considered and monitored to ensure proper operation and longevity. For example, ASHRAE's recommendations for water quality used in cooling system heat exchangers are outlined below.
Liquid Cooling Guidelines for Datacom Equipment Centers, second edition (ASHRAE 2014)
A pH between 7 and 9
Consistent benzotriazole (BTA) concentration or other corrosion inhibitor
Regular use of a deionization filter is needed, after which BTA replenishment to the recommended concentration will be necessary
The water should be filtered to remove solid particles with sizes 10 microns and larger or at a minimum of the smallest passage in the system.
Filtration
Filtration systems exist in water-cooled data centers to manage the particulate level in the fluid stream throughout the facility's piping system. They work to ensure that the composition of the water remains consistent, while preventing particulate buildup on components that can lead to efficiency loss, equipment damage, and unscheduled downtime.
Sources of particulates and contamination
A primary source of particulates in data center fluid streams is the result of how the facilities come to be. Hyperscale data center facilities are often built then filled out with server racks periodically, during which time oxide scale and corrosion can develop in sections of piping and other system components. Centralized filtration equipment oriented upstream of these areas can't capture that particulate, so some level of localized filtration is recommended on the supply side to compensate.
Other contamination comes in the form of particles of metal, dust, oxides formed from brazing, welding, and other manufacturing processes. Depending on the size of the particles, a series of increasingly fine filters can be used to provide protection against a range of common particle sizes.
In short, starting with a clean system is the best way to prevent future water quality issues. New systems in which the above factors haven't been considered will most likely run into some kind of issue stemming from poor water quality.
If you're designing a system to cool a data center, super computer, or some other electronics, give us a call. We're experts when it comes to data center cooling systems, having supplied components to some of the largest data centers in the world. And, odds are, if we can't help you, we can put you in contact with someone who can. We're here to help you make sure your system starts clean and effective and stays that way.
And check out the links below for some more articles from our Application Spotlight series.
Don't get left out in the cold when it comes to heat transfer information. To stay up to date on a variety of topics on the subject, subscribe to The Super Blog, our technical blog, Doctor's Orders, and follow us on LinkedIn, Twitter, and YouTube.
[1] Water-Cooled Servers Common Designs, Components and Processes, ASHRAE Technical Committee 9.9, 2019