Our Spotlight on Super series highlights the SRC team members who help keep SRC a great a place to work and grow. For this installment, we sat down with Mike Roccaforte, a 34-year SRC employee who currently holds the title of Senior Welder at SRC's Richmond division – in fact, Mike was the first welder ever to be hired by SRC.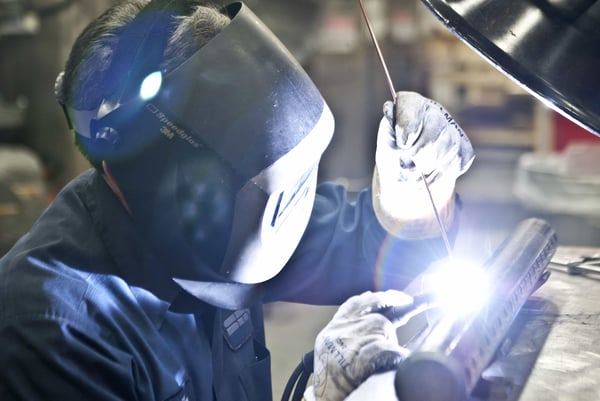 Q: Where are you from originally, Mike?
MR: I was born in Illinois. I was there until I was about 10 – my dad passed away young, when he was 33, and my mom had family in Virginia, so we came out here and we've been here ever since.
Q: How did you come to work at SRC? What's the story there?
MR: Well, I was working as a welder at a fab shop, and I'd been there for about 10 years. It was a nice place to work, but I was just looking for some new opportunities. My wife was actually the one that found Super Radiator – she saw they were hiring for a welder, so I put in an application, and they hired me.
Q: You're the first welder SRC ever hired, correct? What was it like in the early days?
MR: Well, all this space wasn't here that's for sure. There couldn't have been more than 30 people there at the time. It was really small. They'd been doing a little bit of contract welding offsite, and since there weren't any machines or other equipment at SRC, that's where I went for my welding test when I was interviewing. We used to have to truck materials over there, I'd weld it, and they'd bring it back to the shop. We'd have to do the same when it came time to leak test them, too.
But there was a customer that had a need for some stainless steel coils and SRC thought they could support it, but they needed welding to do so, and so they brought me in. Those early designs were pretty tough – the design team wasn't used to designing coils for welding, so a lot of what we did in the early days was working with the designers and the engineers to make sure the coils were designed to be welded. It was a lot of work, and definitely a growing experience, but we got it figured out and then we started building out the welding capabilities at the SRC site – tables, torches, all that. Now I think we're up to almost 30 welders here.
Q: So, you came on as a welder. Have you held any other roles during your time with the company? If so, what were they?
MR: For the most part I've been in the welding department. I was welding supervisor for a number of years, but it wasn't my favorite kind of work. After a while, I came into the office for a little while too. I was writing welding procedures and helping on projects with (welding supervisor) Ron. We would set up pamphlets for how to test welds and things like that. I didn't like office work that much, but then I moved into working on projects – getting things done around the building, but then they told me that they needed me back out in the shop to weld again, so I went back to that and that's what I've been doing since.
Q: Walk me through a day in the life. What sort of stuff do you work on?
MR: I'll typically work on the trickier stuff – specialized welds, high-spec projects, exotic materials – that sort of thing. It's a lot of fun. It challenges you, and as I've gotten older, some of the things that come with age do start to affect you, but I can still do it, and I really enjoy it. It keeps my spirits up and makes me feel like I'm accomplishing something over the course of a day or a week.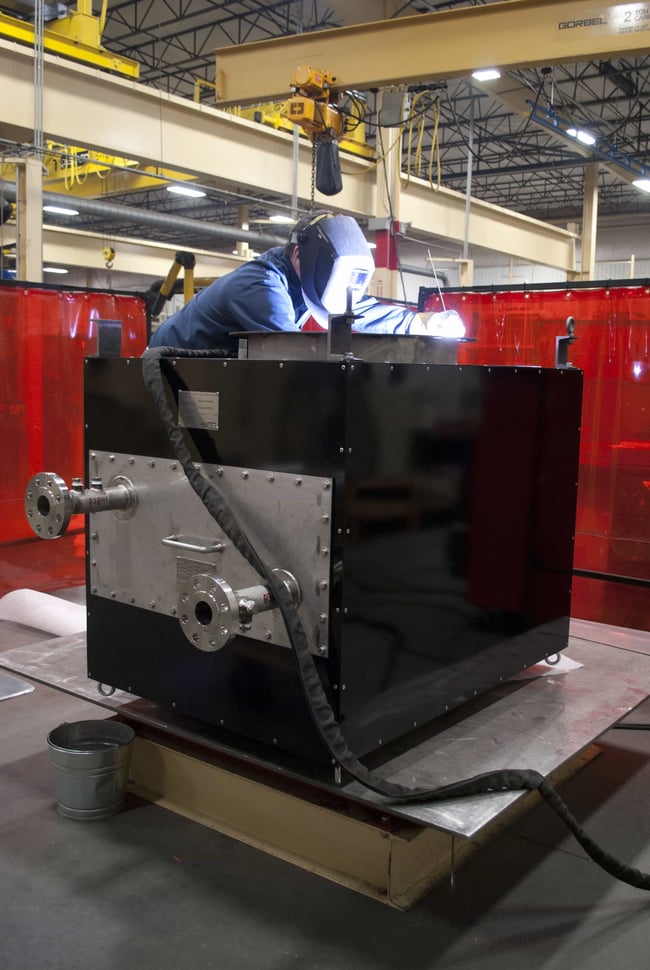 Q: What's something that you would tell a job candidate about working at SRC?
MR: For welders, I'd say if you have the craft and you know you can do the job, this is a good place to start. I feel like I've been here this long because I know the Holts and the Holts know me and I've been treated very fairly. And I feel like that is one of the things that impressed me about this place and is a reason why I've stayed here.
They (the Holt family) thought a lot of me, and I think that a lot of the people who have been here a while, that's the way they feel too. They feel cared about and taken care of and that ownership is working in their best interest. This really is one of those places that's few and far between.
Q: Your son is also on the team at SRC, correct? What's it been like to see him follow a similar path to yourself?
MR: Yes, my son, Nate, has been at SRC for about 12 years now. He started as summer help at first, working in crating. He was going to John Tyler Community College at the time and wanted to go the college route. But then he learned a little more about welding and so he started learning to weld and after a while I told our welding supervisor at the time that Nate might be ready to come in and take a welding test. So, he did – came in and took the test and did well.
And he's really made it his own. He shines in that area. He's even got an Instagram where he shares pictures of some of his welds, and he's actually had some of those photos taken off Instagram and used in an AWS (American Welding Society) book. That made me pretty proud – I'm sure it made him proud, too.
Q: What about when you're not at work? How do you like to spend your free time?
MR: Well, I'm a musician. I enjoy playing music – drums, bass, banjo. Music's really my main hobby. I like tennis too, but I'm getting a little slower these days. I also enjoy bowling. And now with my grandkids, they've become one of my hobbies, too. I really enjoy spending time with them.
If you'd like to know more about working at SRC, be sure to stop by our Careers Homepage to learn more about who we are, what we make, and where we work. And stop by our job listings page to see our open positions. Manufacturing experience is preferred, but not required. If you've got a positive attitude and a good work ethic, we'd love to hear from you. Thanks for reading.