If you asked employees at SRC's Richmond Division the question "who best exemplifies what it means to be Super?" You'd probably get a whole lot "Jason Sea." Jason's a 20+ year employee who's held roles ranging from machine operator to quality inspector to COVID-19 safety team lead.
Jason's story and his journey at Super Radiator are great examples of our culture and the opportunities that exist here. In this employee spotlight, we'll learn more about who Jason is, what he does, and what he's learned from more than 20 years of working at Super Radiator Coils.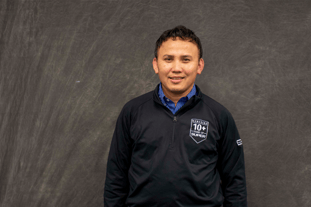 Q: What's the setting for chapter one of the Jason Sea story – where are you from?
JS: I was born in Battambang, Cambodia in 1973. It's a town with a population of a little over 100,000 in the Northwestern part of the country.
At that time, Cambodia was embroiled in a civil war, forcing Jason – along with his parents and sister – to flee the country to escape the fighting. The Sea family became refugees and began the arduous process of finding a new place to call home.
JS: We left Cambodia when I was really young and we bounced around from [refugee] camp to camp. First, we went to Thailand, then Indonesia, then to Singapore, and then we came to the United States in 1982. We were sponsored by the Methodist Church.
Q: So, you spent your pre-teen and teen years settling into your new life in America. What was next?
JS: After high school, I couldn't decide what I wanted to do. College wasn't really an option for me because we just didn't really have the resources. So, I went straight to the military – I joined the Marine Corps.
At the heart of Jason's decision to enlist was sense of gratitude for the country that took in he and his family.
JS: I was in the Marines for four years, stationed in Camp Pendleton and held the rank of Corporal when I got out. Am I happy I did it? I think so. When I got sponsored [to come to America], I thought I'd do something to say thank you, so that's why I served the country.
Then, Jason, who had fled fighting in his native Cambodia, found himself in the middle of another conflict – two actually – providing ground support as a field gunner on infantry combat teams during conflicts in the Middle East and Africa in the early 90s.
JS: I went into combat in Kuwait and Iraq in the Persian Gulf to try to help restore Kuwait. I also was deployed to Somalia during the Somalian Civil War. So, I went into combat twice, three if you count leaving Cambodia.
At the end of his service time, Jason once again found himself wondering "what next?"
JS: After I got out, I started a family – I got married and had kids – and I knew I needed to support them, so I joined Super Radiator in 1998 as a machine operator in the hairpin department. We were really small back then, there were only a few of us.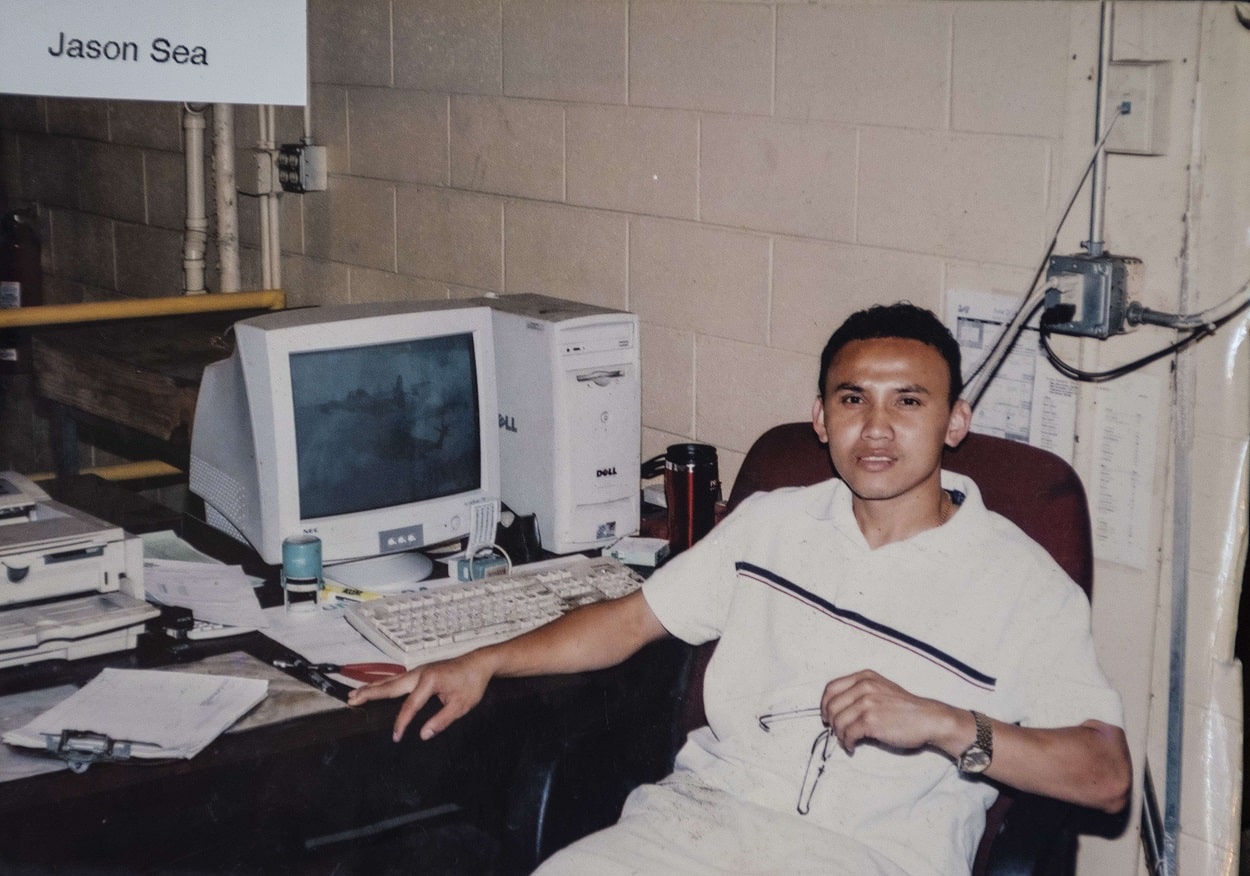 Jason during his time as quality inspector
Jason's current role is new employee liaison. In this position, Jason helps introduce applicants and new employees to everything SRC and get them up to speed as they learn the ropes. It's a role that Jason says resonates him, reminding him of his own SRC experience.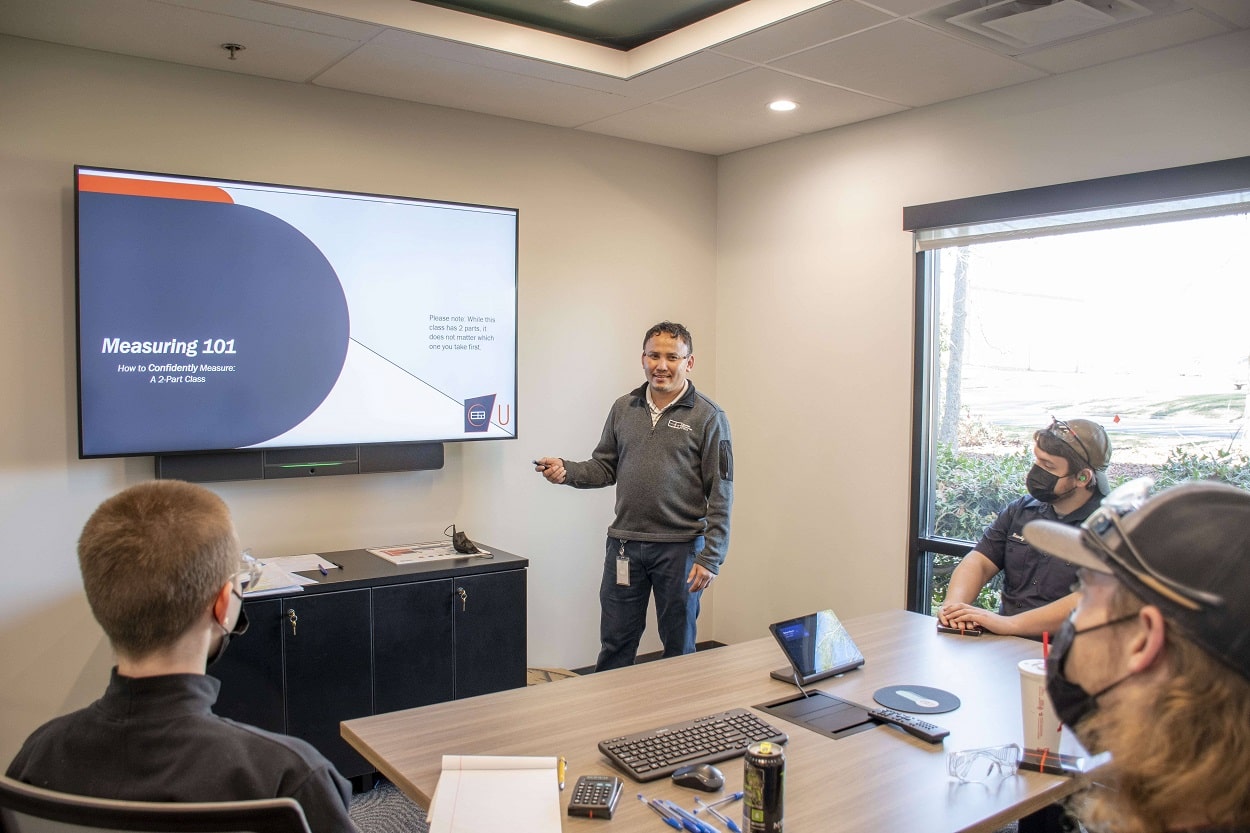 Jason teaching a training course as part of his current role as new employee liaison
Q: I think there are so many people that can identify with your story. What is something about working at SRC that you would tell someone who's considering working here?
JS: The reason I came to Super Radiator was a friend of mine, Johnny Tran, who used to work here and retired from here. And he knew that I didn't know what I wanted to do yet. He said 'come work for SRC. We're doing refrigeration stuff and all that.' He didn't go much deeper than that, but I thought 'yeah, why not? I'll work here in the meantime until I figure out what I want to do.' But I think it's the people that got me to stay long-term. The diverse people, all with different backgrounds and I feel like I'm more than just one individual.
And there are opportunities here. If you work hard, good things will come your way. I've seen it so many times.
What started as a way to put food on the table has turned into a career for Jason. And those kids he took the job to support? His son is now in college working towards his degree and his daughter is a high schooler and an avid soccer player. Jason's embraced his life as a travel soccer dad, which works out well because traveling is one of Sea's hobbies outside of work, along with spending time with family.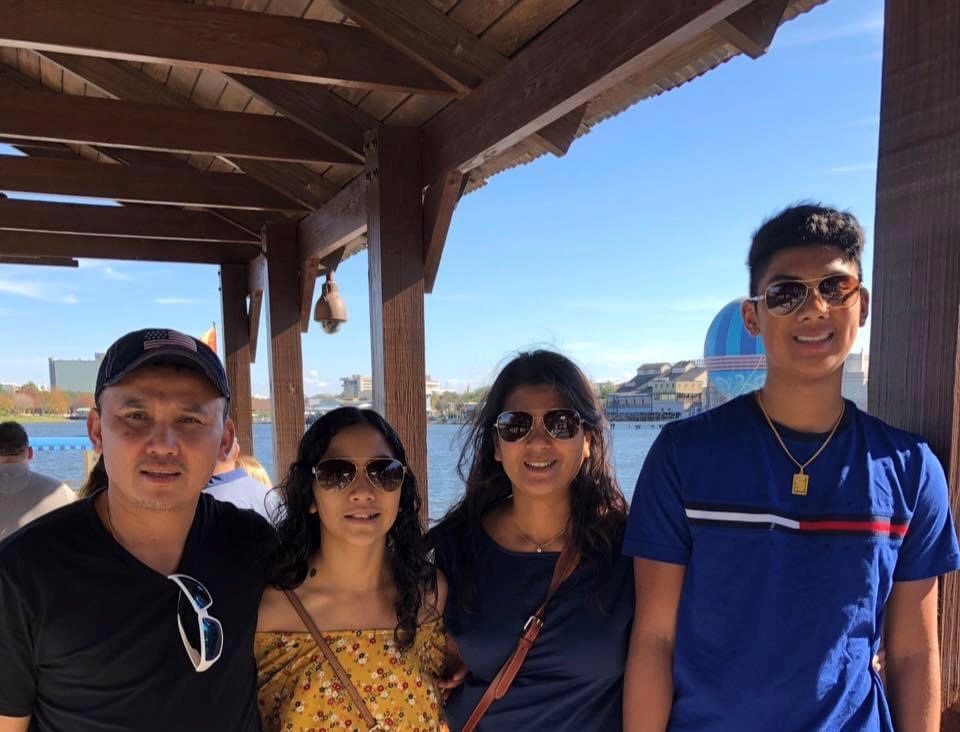 Jason on vacation with his wife and children
Jason's a unique member of the SRC team, but his story isn't that unusual here. As Jason said, SRC's a patchwork of backgrounds, cultures and skillsets joined together by the goal of supporting our customers, our people, and the communities they call home.
If your story sounds like Jason's, give us a call. Whether you're a long-time tradesperson, a novice looking to pursue a trade, or a career professional looking to switch careers, let's talk. We think you'll like it here.