High pressure tolerance. Low weight. Resistant to corrosion. For some heat exchanger applications, these characteristics aren't optional. On land, in the air, or at sea, heat transfer equipment must stand up to extreme environments – and we've developed a product built to do just that.
Introducing 5mm stainless steel tube options from Super Radiator Coils – designed for use in condensers and fluid coils.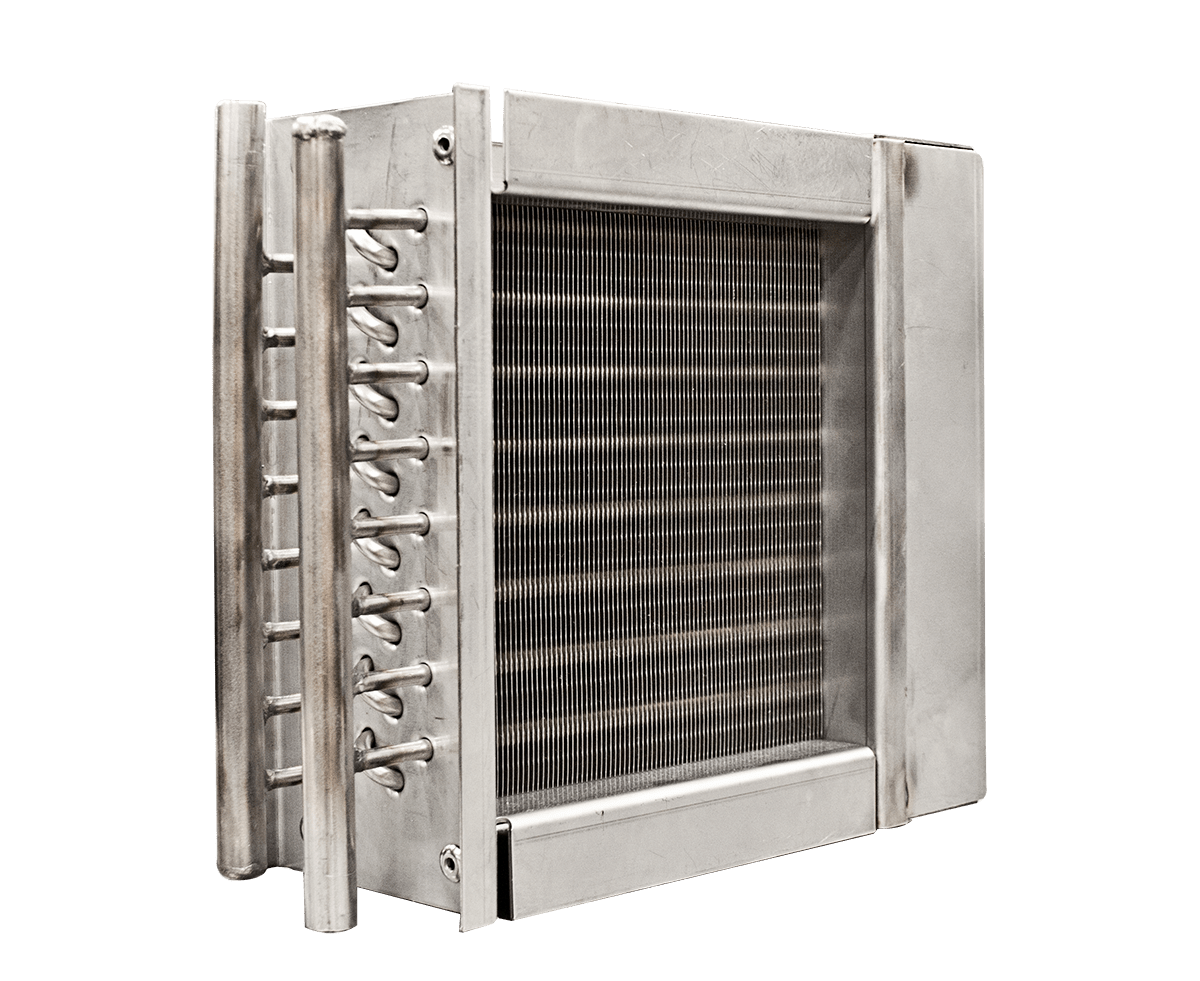 Our 5mm stainless steel coils are built to easily withstand the operating pressures associated with refrigerants like CO₂ and ammonia. Not only can they stand up to these high pressures, but they do so with a smaller footprint, smaller internal volume, and at lighter weight than products typically seen in such applications – heavy duty has never been so light.
Check out the tables below to see how SRC's 5mm stainless steel tubes compare to a 3/8" alternatives.
5mm 304 SS tube

Wall thickness

.010"

.020""

.035"

Weight (lb./ft.)

0.0204

0.0386

0.0619
3/8" 304 SS tube

Wall thickness

.035"

.049"

.065"

Weight (lb./ft.)

0.1301

0.1746

0.2202
Interested to learn if SRC's 5mm stainless products could be the right choice for your high-pressure heat transfer application? Give us a call today.
Don't get left out in the cold when it comes to heat transfer information. To stay up to date on a variety of topics on the subject, subscribe to our blog and follow us on LinkedIn, Twitter, and YouTube.