Adapting from life as business leaders to pandemic business leaders was among the most challenging tasks we've ever faced. I'm sure you've heard it many times, but it's true – they really don't teach you this stuff in business school – not exactly, at least. What they do teach, however, is operations and management, and that's what the COVID-19 challenge has been: an operational challenge. Keeping our SRC family safe has always been and always will be our top priority. The pandemic would mean living up to that responsibility in a new, unfamiliar way.
We had to find a way to make SRC a safe place in a time of uncertainty. As an essential manufacturer, we also have a responsibility to provide equipment to our essential customers that count on us. We took both responsibilities very seriously.
So, in mid-March of last year, our employees that were able to do their jobs from home were asked to do so. Kitchen tables turned into conference rooms and spare rooms were promoted to active duty. For those who remained in our office and factory, we listened closely to officials for guidance, instituting mask policies, enhanced sanitation procedures and social distancing guidelines.
We contracted with health service partners to provide temperature screenings and other preventative measures at all three SRC divisions. We are particularly proud of our Super Clinic, an on-site testing and contact tracing operation at our Richmond facility. While we had some positive tests, our protocols were able to prevent the virus from spreading inside our walls. I'm extremely proud to say that by working together, we achieved our goal of remaining a safe place to work.
Early this year we began hearing promising news about vaccine development and efficacy. We knew we wanted to offer shots to our employees as the vaccine became available. We had a responsibility to educate our employees, address hesitancy, and make access easy. We're built for these sorts of operational challenges. Our teams mobilized, going beyond their day jobs of accounting or ordering materials to put together vaccination education, promotion, and registration campaigns. "Pitching in when needed" is an informal part of all of our job functions, and the success of our vaccination efforts was the result of that willing attitude - an attitude that's a foundational component of our SRC culture.
Of our total employees at our three branches (around 450), just under 70% are fully vaccinated, a number we wouldn't have been able to reach without the efforts of those people who helped get shots into arms. Our government officials from Carver, Chesterfield, and Maricopa counties were excellent partners, operating with a level of purpose and efficiency after our own heart.
The video below shines a light on how our Richmond, Virginia division worked with Chesterfield County Fire & EMS and the Department of Emergency Management to get roughly 80% of our Richmond employees vaccinated.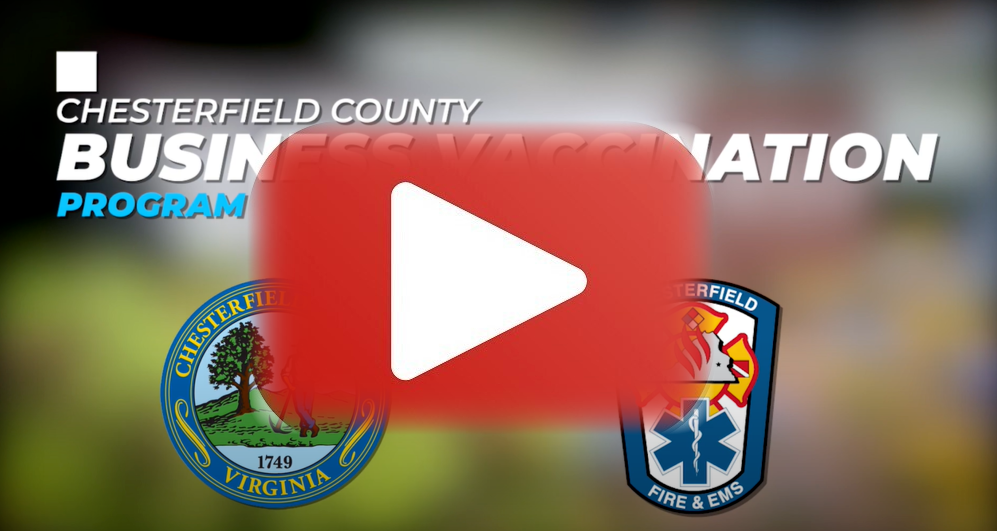 Don't get left out in the cold when it comes to heat transfer information. To stay up to date on a variety of topics on the subject, subscribe to The Super Blog, our technical blog, Doctor's Orders, and follow us on LinkedIn, Twitter, and YouTube.