In March of this year, doctors and scientists responded quickly with information on COVID-19 to keep individuals – and the public at large – safe from the spread of the airborne illness. As healthcare workers and researchers worked around the clock, the heating, ventilation, air conditioning and refrigeration industry mobilized too.
Industry responds with task forces and resources
The need to understand the role of HVAC systems in the spread of COVID-19 was evident, prompting the American Society of Heating, Refrigeration, and Air-Conditioning Engineers (ASHRAE) to assemble an epidemic task force to determine best practices and provide resources for those in the industry.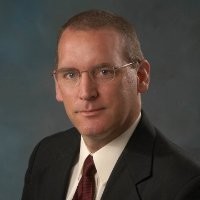 The chair of ASHRAE's Epidemic Task Force, Dr. William Bahnfleth, Ph.D., P.E. (left) – an architectural engineering professor at Pennsylvania State University – explained to Super Radiator Coils via email some of the potential changes to ASHRAE's standards and guidance.
Q: Have you already started to see, or do you anticipate that we will see major changes in the way HVAC systems are designed, installed, or maintained as a result of COVID-19? If so, what are some that you consider to be the most significant?
A: "While it is not a major change, design of systems to incorporate higher efficiency particulate filters and other air cleaners seems likely," Bahnfleth said. "There has been much discussion about incorporating emergency operating modes in controls so that they are available when needed. Overall, best practices identified through pandemic experiences can be expected to be included in future designs."
Like what you're reading? Subscribe to our blog and never miss a post!
What's clear is that the HVAC-R and adjacent industries understand the importance of their respective roles in the pandemic and beyond. What remains to be seen, however, is exactly what that role will look like.
Can industry professionals expect sweeping change to ASHRAE's standards and best practices? Given that the pandemic has yet to fully run its course, Bahnfleth says it's difficult to predict the extent of changes to ASHRAE guidelines, but believes amendments are possible, specifically with regard to the organization's ventilation and filtration standards.
Q: Which, if any, ASHRAE standards have been amended as a result of the pandemic? Are there any in particular that you anticipate being changed?
A: "We are still in the middle of the pandemic, so it is not entirely clear what changes might be important enough and significantly general to warrant changes to standards," Bahnfleth said. "However, it seems possible that there will be changes with respect to ventilation and filtration requirements in ASHRAE standards 62.1 and 62.2."
Innovation abounds, new developments show promise
While it may take some time to see exactly how the pandemic will impact industry regulation and standards, innovators in the industry have wasted no time in research and developing new technologies to prevent COVID-19 transmission.
New UVGI, or ultraviolet germicidal irradiation, technology has shown promise as a means of combatting the spread of COVID-19. Developments involving the use of krypton as a means of far UVC disinfection, while not yet approved for use, have garnered positive results, like this example.
Q: What are some examples of new technology or innovations that have arisen as a result of COVID that you've heard of and that stand out to you?
"One of the most interesting developments…is far UV disinfection," Bahnfleth said. "The 222-nanometer wavelength produced by Kr-Cl excimer lamps that is being investigated has demonstrated germicidal effectiveness comparable to that of the 254-nanometer produced by the current technology (mercury vapor lamps), but appears to be safe for human exposure. That would permit applications of UV disinfection in occupied spaces that are not currently possible."
Bahnfleth said he also anticipates the development of LEDs of other wavelengths so as to expand the range of products that incorporate UV disinfection.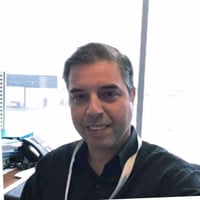 Augusto San Cristobal, (left) Director of Innovation and Through Life Support at Bronswerk Group, and a member of the ASHRAE Epidemic Task Force (transportation) elaborated on Bahnfleth's sentiment, saying that effective - and safe - use of UV disinfection requires properly balancing several factors, specifically on ships, San Cristobal's area of focus.
"If the airstream is exposed to that light for .25 seconds then you know that virus is deactivated," San Cristobal said. "The challenge for users is that you can't just push in UV light and feel safe – it's a balancing act. The airflow has to be slow enough to be exposed for .25 seconds and no leakage can occur."
San Cristobal shared Bahnfleth's views on filtration as well, agreeing that filters are only effective when properly maintained.
"The [UV] light doesn't reduce the needs for filters they actually enhance it because UV light is only good as long the lamp remains clean," said San Cristobal.
What now?
As the pandemic progresses and inevitably subsides, its impact on the HVAC-R industry will become clearer. It's likely that many of the measures instituted during the ongoing response to the disease will become standard practice, particularly when it comes to system maintenance and overall quality of indoor air.
"[It seems possible that there will be changes to] air cleaner testing standards, and perhaps changes to energy standards 90.1. and 90.2 related to IAQ controls because of the desire to avoid reversing energy efficiency trends as a result of raising indoor air quality requirement," said Bahnfleth.
The final degree to which new technologies like UV disinfection are adopted remains to be seen, but such devices have already been installed in New York City transit stations as part of a pilot program to determine their effectiveness and practicality. Airlines and other transit operations are conducting similar tests as well.
The effects of the coronavirus will be felt for decades in the world of heating, ventilation, air conditioning, and refrigeration. If there are some positives to take from the ordeal, it's that the industry's understanding of the spread of disease has never been more informed. Any potential regulatory guidance and standards are sure to reflect that understanding, resulting in safer HVAC systems and better, cleaner air.
Don't get left out in the cold when it comes to heat transfer information. To stay up to date on a variety of topics on the subject, subscribe to The Super Blog, our technical blog, Doctor's Orders, and follow us on LinkedIn, Twitter, and YouTube.